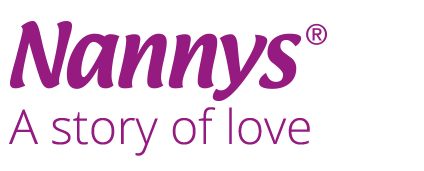 Since 1984, we've been keeping every baby dry and every parent carefree

!

 
Our story begins in the 80's. A very different era, with fewer choices but with great necessity. Mums back then, used diapers made of cloths, as they had no other choice. Then, in 1984, Nannys came to the rescue, revolutionising the industry. A value for money product, Nannys provided mums with disposable diapers, which freed their hands and gave them more time with their babies.  
What came next in our story is well-known. Nannys conquered the hearts of Cypriot mothers and very quickly entered every home and every child's room. They became a loyal ally for every parent. From "Your baby wants 'am'(food) and Nannys!" all the way to "Nannys, Made with Love!", Nannys kept over 140,000 children dry and comfortable.  
From 1984 until today, our philosophy remains the same: To make the best possible product with love and to keep every baby dry and every parent carefree! Because we are parents too and we get it!  
Today, Nannys has a wide range of products. The Nannys Sensitive and Nannys Baby Love lines are made following all the specifications, necessary to offer the best possible care to babies. At the same time, the Nannys Fresh line of baby wipes comes to complete the care and to offer the best for what parents value most in the world! 
1984
Nannys were first released with the slogan
"Your baby wants 'am'(food) and Nannys"
1991
New Ultra Nannys. Every baby is a "cloud";
"Nothing can go through".
1997
New Nannys Genius
"The smart diaper"
1999
Nannys

Genius

Soft
"Unlimited softness"
2000
Nannys Baby's Wish. Soft, thinner and extra-absorbent
"A panda for your baby"
2003
Nannys

Flexicare

.

 

W

ith elastic side panels, 

offering

 comfort 

and 

with the

 

perfect 

fit

 
2006
Nannys Baby Love. The first launch of the Nannys Baby Love line
2011
Nannys Baby Love. New anatomical design
"I grew up with them – You have every reason to prefer them"
2012
New Nannys Sensitive line. Dermatologically tested, with Oeko-Tex Standard 100 Certification & camomile extract
"One less thing to worry about"
2015
Renewed Nannys Baby Love
"It's all about love"
2018
New renewed Nannys Baby Love with elastic side panels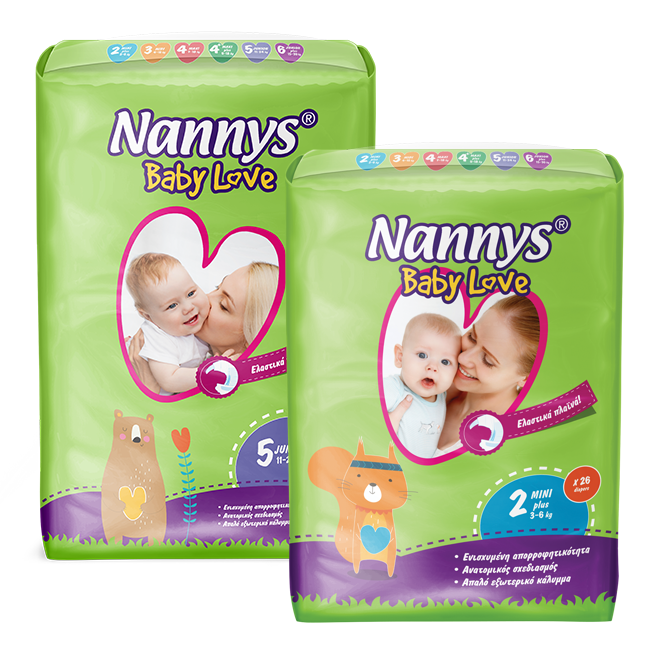 2021
Nannys Baby Love

with added

 

absorban

ce
"You wouldn't change them for
the 
world
"
2022
New Nannys Fresh Eco,
friendly to their world.