There is no doubt that wet wipes are a product which had untied your hands many times in a restaurant, a playground and in the car. They are easy to use, very convenient and they are an integral part of every baby's bag as they clean easily and directly the face, hands and the sensitive area of babies.  
However, one must not forget that the baby's skin is very sensitive and prone to irritations, while it is thinner in comparison with the adult's skin. For this reason, it is important to choose baby wipes which are friendly to the baby's skin and can protect from unwanted irritations. 
AVOID baby wet wipes which include: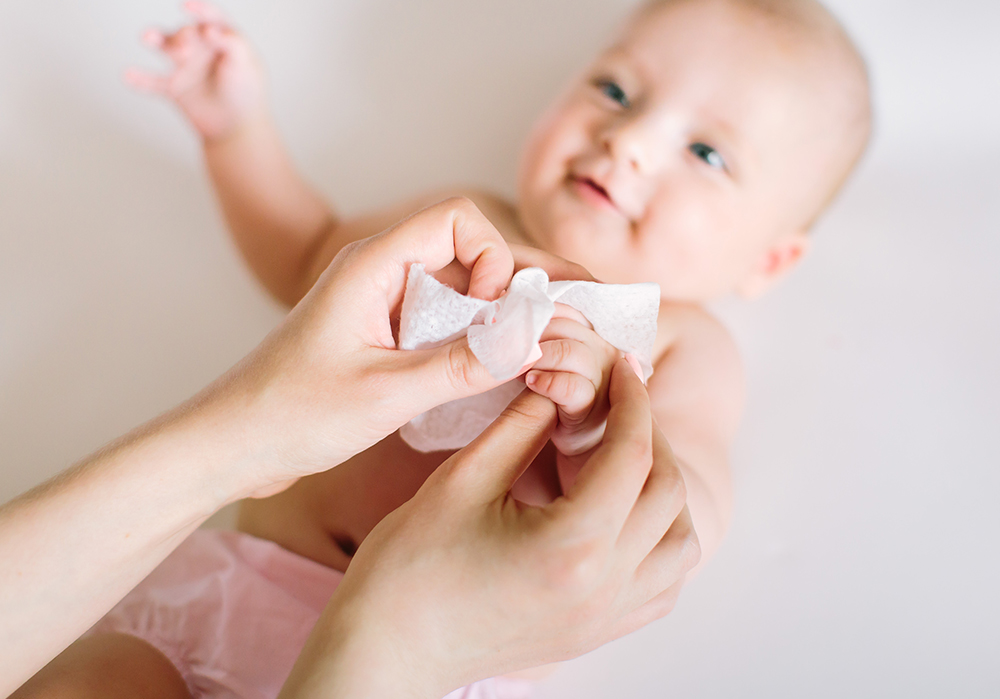 The above substances may harm children's health. 
CHOOSE baby wet wipes with:
Some more advice…
Use baby wet wipes only when necessary and in the cases where you do not have access to running water.  
In case you notice redness, skin rush and itchiness in your baby's skin, avoid the use of wet wipes and consult your pediatrician. 
Authored by Dr. Adamos Hadjipanayi, Paediatrician